Larson Security Storm Doors
Built To Protect What Matters Most
Enhance the safety and protect your home with a Larson security storm door. We take pride in building durable security storm doors to protect what matters most.
Secure Elegance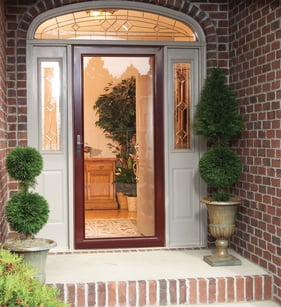 Our Secure Elegance doors offer beauty without sacrificing security. These doors feature a full glass storm door design that lets natural light into your home while blocking 99% of harmful UV rays, as well as allowing you to show off your front entry. For an added level of security, Secure Elegance doors are outfitted with factory-strengthened KeepSafe Glass® that's built to withstand blows by blunt objects, as well as a 3-point locking system to keep out even the most determined intruders.
Check out our Secure Elegance collection for a beautiful addition to your home that also enhances your protection.
Steel Security Storm Doors
Our steel security storm doors are built to last while giving you the opportunity to enhance your house's look and protection with one product. Featuring 16-gauge steel frames,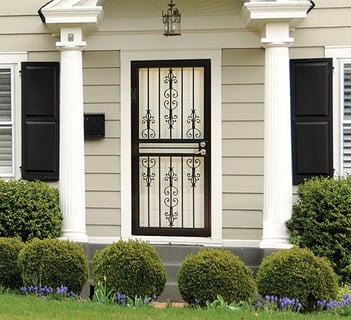 Anti-Removal Systems, and reinforced steel kick panels, our steel security doors offer optimum protection and resistance to years of heavy use. With a plethora of design and ventilation options, you can still enjoy a breeze and a sophisticated addition to your entry while ensuring your safety. Pick up one of Larson's steel security doors and rest assured you're investing in your home's appearance as well as your own peace of mind.
Keep your home's curb appeal and peace of mind with a security storm door.
*Frame and handle sold separately.