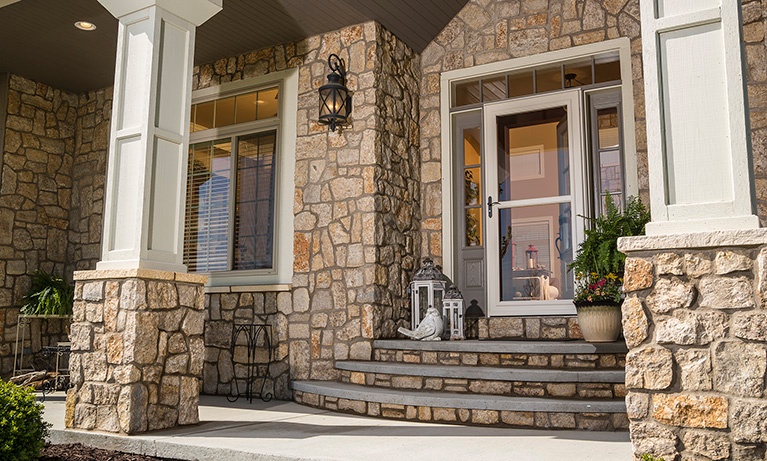 LARSON Retractable Screen Away® Storm Doors
Simply Enjoy The Breeze
If you're torn between adding a screen door or a full view to your home, we can make your decision easy: the Larson retractable Screen Away storm doors let you have the best of both worlds. The screen is housed in a hidden cassette at the top of the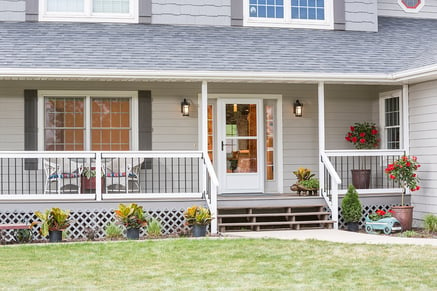 door and can be simply pulled down with one touch, converting the top half of your door into a screen. The design essentially converts your storm door to a screen door instantly and discreetly rolls up and hides when not in use.
You can enjoy the functionality and enhanced curb appeal with these doors. With 7 frame color options, 5 glass designs, and 7 handle colors to choose from, you can truly customize and personalize these doors to fit your home and your personality.
Consider upgrading to high-performance Low-E glass to save on your energy bill. Low-E glass helps reduce your household energy cost and increases the comfort of your home. It also reduces the amount of UV light that enters your home and protects your entry from fading.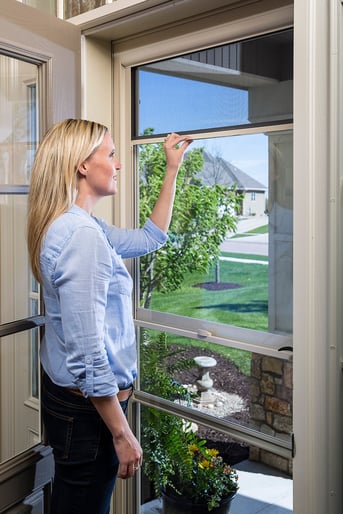 The bottom closer features a Hold-Open button that holds the storm door open with a tap of your toe, so you can easily hold the door open while you carry in the groceries.
Built on our thickest, maintenance-free aluminum frame (1-7/8 in) these doors are made to last. The overlapping edge with dual weatherstripping offers our tightest seal and keeps the harsh weather out.These retractable Screen Away® doors come with your choice of QuickFit™ handle sets, letting you choose the frame style and handle finish that best matches your home.*
The Screen Away® offers unlimited ventilation options without asking you to sacrifice your peace of mind. Pick up a Screen Away® storm door now for unlimited versatility.
*Frame and handle sold separately.